How Pocket Risk Works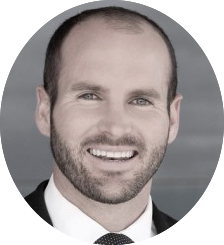 "Pocket Risk is a robust risk questionnaire that is easy for clients to understand. It's simple to interpret the results and take the next step in the investment process."
Joshua Stega, JAS Wealth
Pocket Risk is a risk tolerance questionnaire for financial advisors. Through a series of questions we assess the amount of investment risk your client is psychologically willing to take. You can then use this information to construct a portfolio to meet their investment needs.
Your Client Dashboard
Add your clients and email the questionnaire to
be completed online or on paper.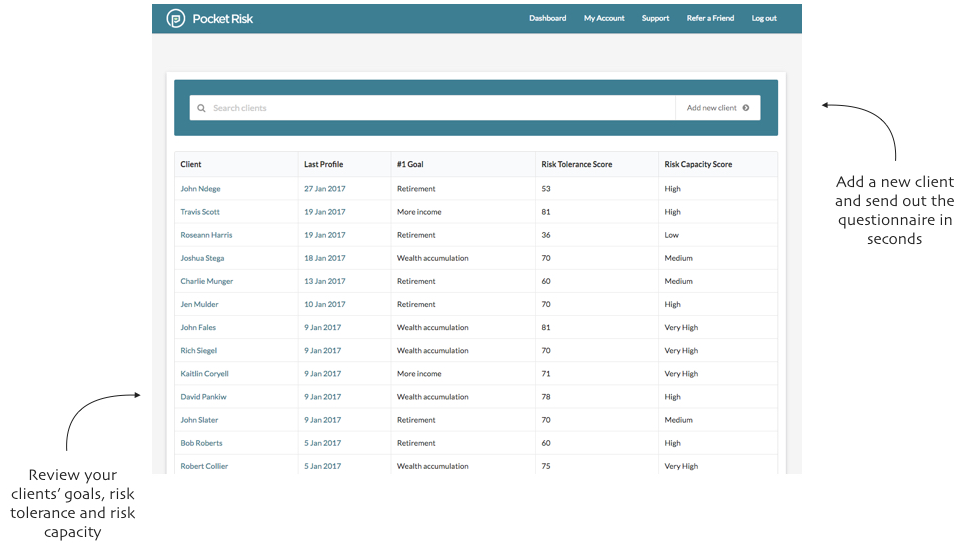 Assess Your Clients' Risk Profile
Our simple yet insightful questionnaire helps you understand your
clients. It is driven by academic research and compliance guidelines.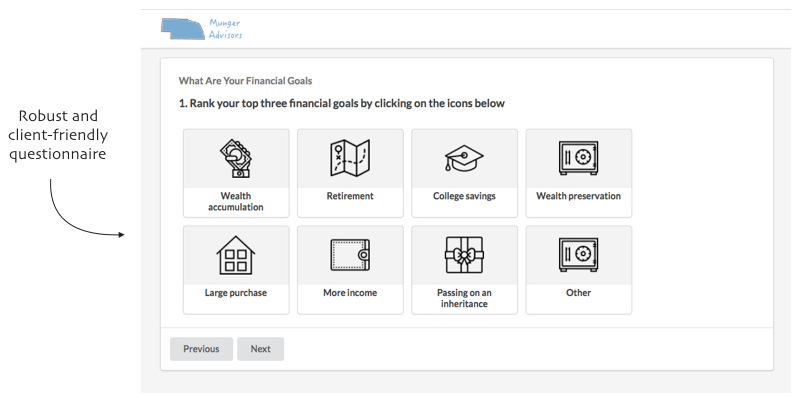 Insightful Reporting
Get a personalized and comprehensive risk profile report for
our client. Clear visuals and graphs educate you and your clients.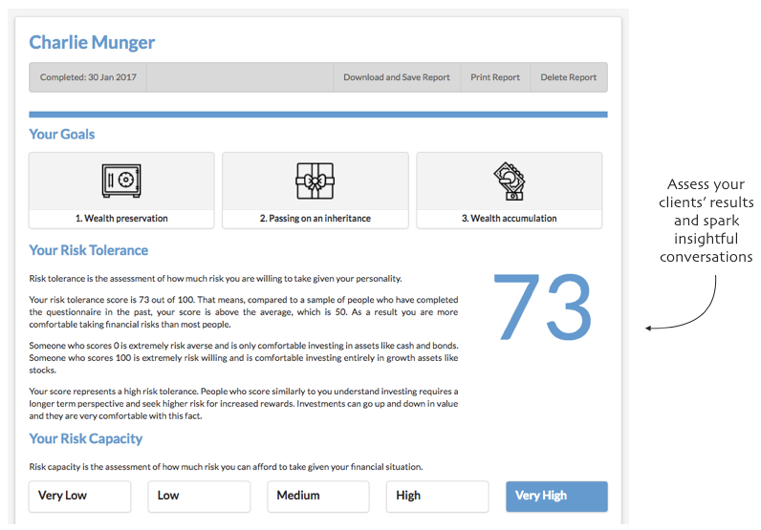 Connect Risk Scores To Your Model Portfolios
Know where to place your clients' investments by connecting
risk to an investment portfolio.